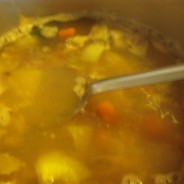 I always have a quart or two of shrimp stock in my freezer. I don't remember exactly when it was I started reserving and freezing the shells of shrimp I peeled until I had enough to make shrimp stock. I do know that it's been at least 20 years since my father started dropping bits of information to me about how Momí, his mother, cooked as he watched me begin my journey of becoming a professional culinarian.
read more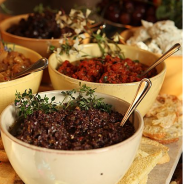 A Bruschetta Bar is an elegant and economical way to entertain nad this Fig Onion Marmalade is a great item to include on the bar,
read more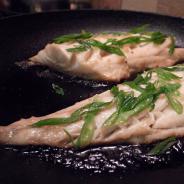 A trip to the Foodbuzz Festival gives me a chance to visit ILoveBlueSea.com, along with a recap of cooking their great Black Cod.
read more