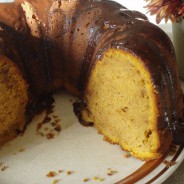 This Sweet Potato Pound Cake is tastier than the ubiquitous autumn pumpkin bread- it's spicy, rich and moist, with the dusky taste of fall- what's not to love? And I was a little surprised, although I guess I shouldn't have been, to see that it's basically a 1-2-3-4 Cake.
read more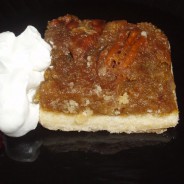 Sweet Potato Pie is a southern classic, as is Pecan Pie. Marrying the spicy, dense sweet potato custard with the gooey, dark sweetness of pecan pie filing- well, that's a stroke of genius.
read more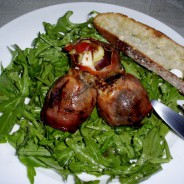 These wrapped and grilled figs have been one of the most highly anticipated offerings at my summer parties, although the dish has gone through several "edits" over the years. This final permutation is just right!
read more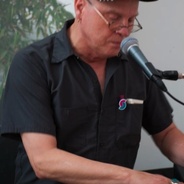 I think I can safely say everyone had a great time at LA Helps LA. Big thanks to all our bloggers and vendors. The food was great, and the wine and cocktails were delish!
read more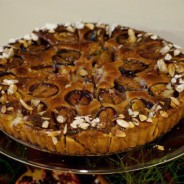 Sharing a few of the great dishes we served at L.A. food bloggers LA Helps LA tasting event to benefit Gulf Restoration Network, highlighting products sent by our great sponsors.
read more