Alison and Aaron Wedding Party and Asian Barbecue Sauce Recipe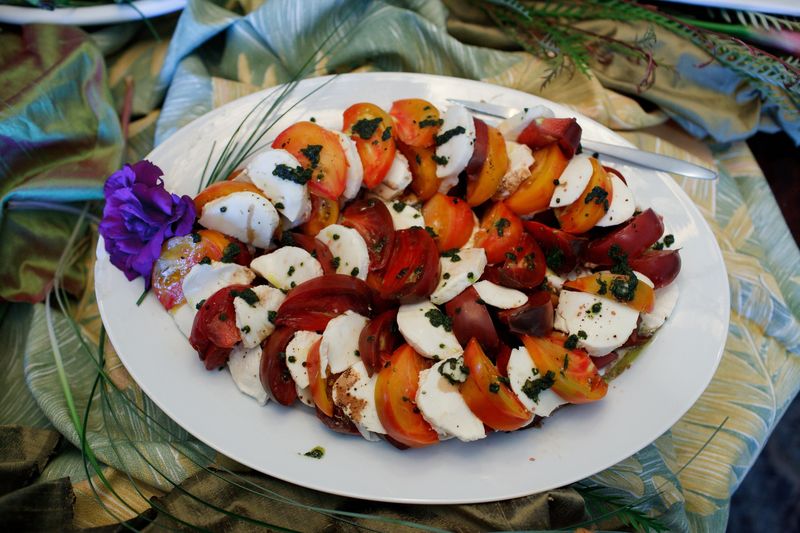 Heirloom Tomato and Fresh Mozzarella Salad- Photo Courtesy of Babuljak Photograhy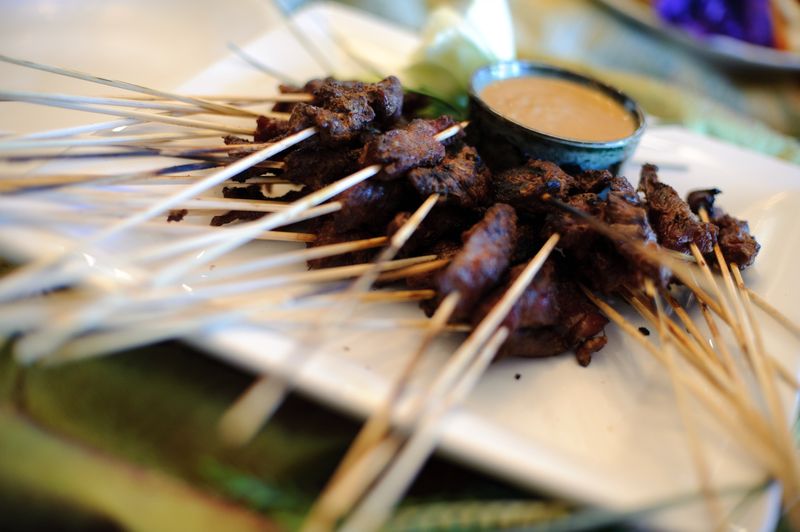 Beef Satay with Peanut Dipping Sauce- Photo Courtesy of Babuljak Photography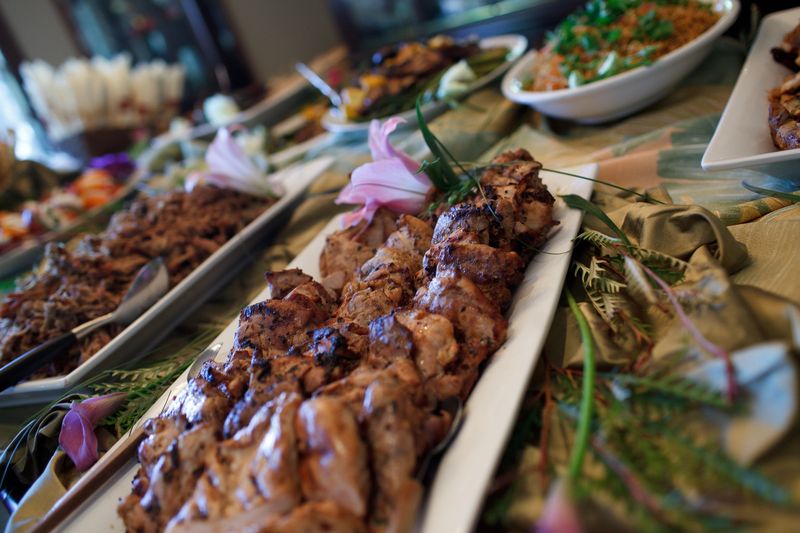 Sichuan Barbecued Chicken- Photo Courtesy of Babuljak Photography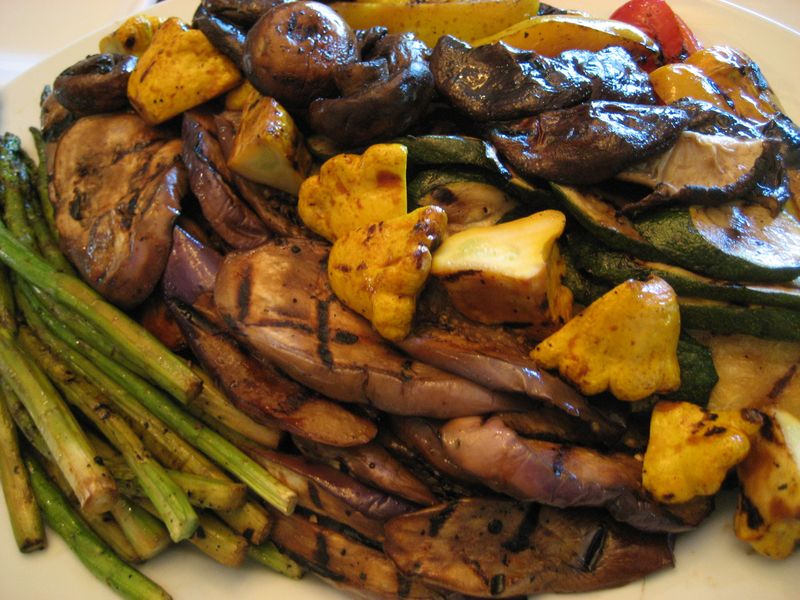 Grilled Vegetables with Asian Barbecue Sauce-Photo Courtesy of Keith Criss at Tradigitalworks.com
Asian Barbecue Sauce
adapted from Barbara Kafka's  Party Food: Small and Savory
 1 1/3 cup tamari  soy sauce 
1 cup rice vinegar 
1/2 cup light brown sugar
2 tablespoons sesame oil
2 tablespoons vegetable oil
40 cloves of garlic
1 @4 inch piece of ginger, grated
2 strips of orange zest, @ 3 inches long and 1/4 inch wide
1 teaspoon chili garlic sacue
1 tablespoon cornstarch, dissolved in 2 tablespoons of water                                                            
Note- Ms. Kafka's original recipe uses twice the amount of cornstarch. I've lightened the amount, but if you prefer a thicker glaze, use her amount.
1.Combine all the ingredients excpet the cornstarch in a medium saucepan, and heat the mixture over medium heat until it simmers.
2. Gradually sitr in the cornstarch mixture. Return to a simmer, and cook stirring constantly for 2 minutes.
3. Allow to ccol to room temperature before using.
4. Lightly brush the vegetables with the barbecue sauce while grilling.
Yield: Approximatley 2 1/2 cups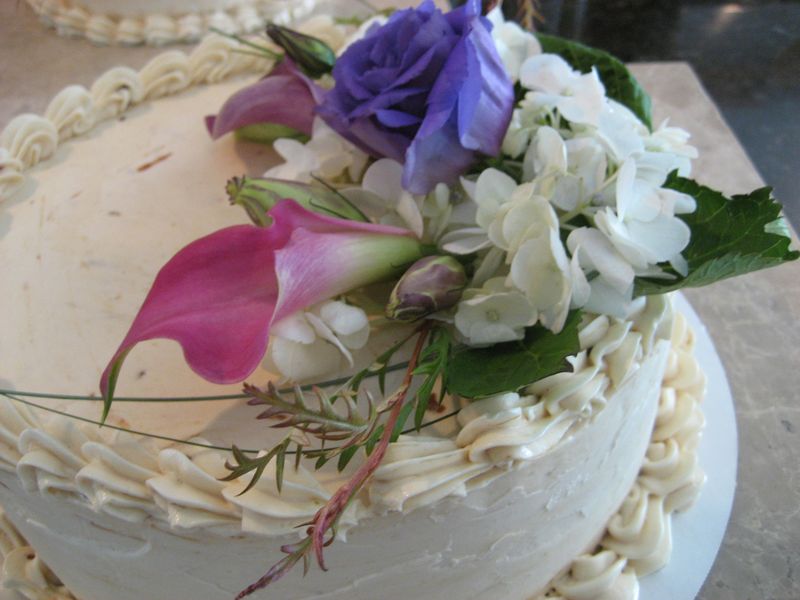 Don't forget to visit us at small pleasures catering.