Tapas and Paella for a Milestone Birthday Party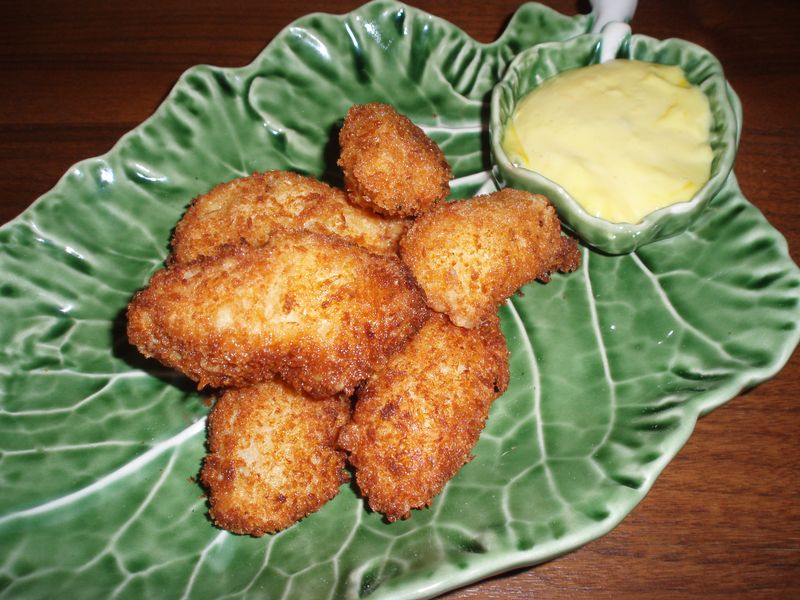 Bacalao Fritters with Saffron Aioli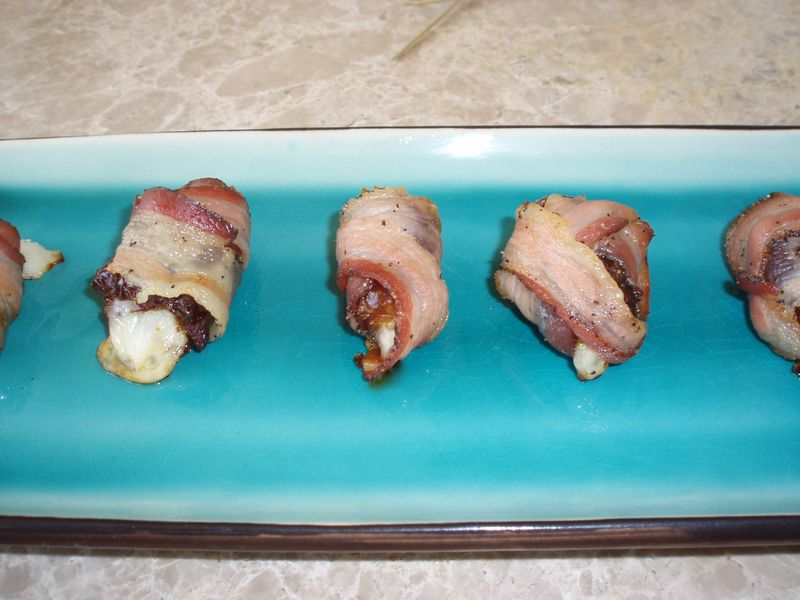 Roasted Manchego Stuffed Dates Wrapped with Pancetta  (for recipe click here)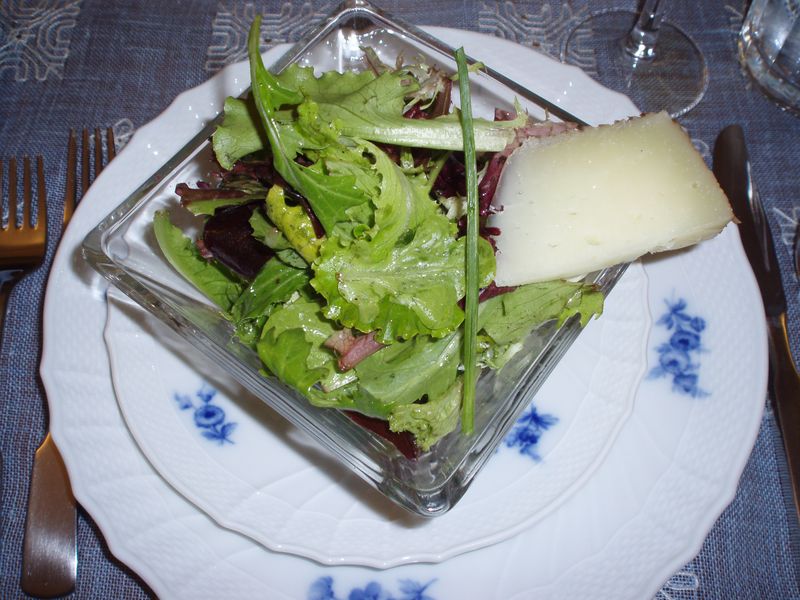 Salad of Mixed Baby Greens with Chives and Manchego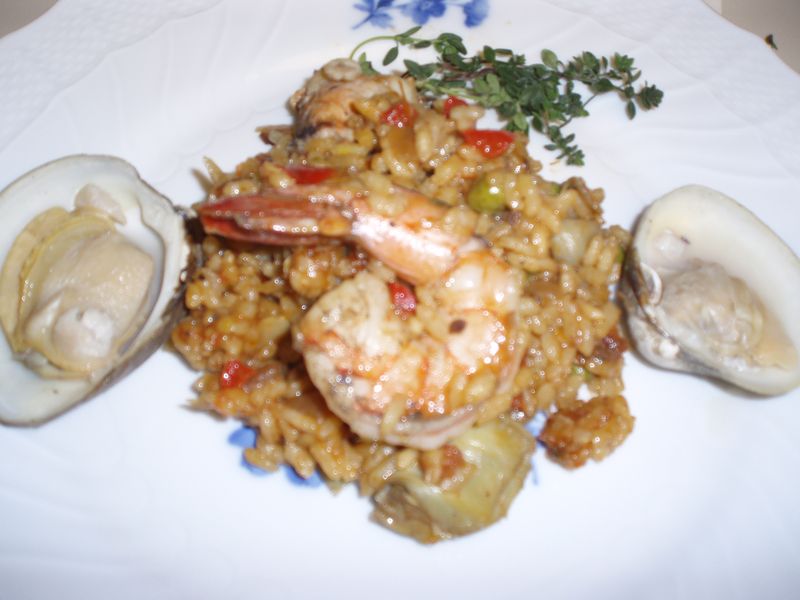 Seafood and Chicken Paella
Grilled Asparagus with Truffle Mayonnaise
2 pounds asparagus, trimmed
2-3 tablespoons olive oil
Kosher salt and freshly cracked black pepper
Coat asparagus with olive oil and grilled over hot coals. Remove form the grill, and sprinkle liberally with the salt and pepper.
Truffle Mayonnaise
1 egg
1 egg yolk
Juice of 1/2 lemon
1 cup vegetable oil
3-4 tablespoons Black Truffle Oil
2 teaspoons champagne vinegar
Kosher or sea salt, and freshly cracked white pepper.
Place egg and yolk in a food processor. Pour the lemon juice over it and let sit for 5 minutes or so. Drizzle the olive oil, then the truffle oil through the feed tube in a slow steady stream as you run the processor. Stir in the champagne vinegar. Stir in salt and pepper to taste.
Serves 6-8