Great Passover Sweet Treats- Part 1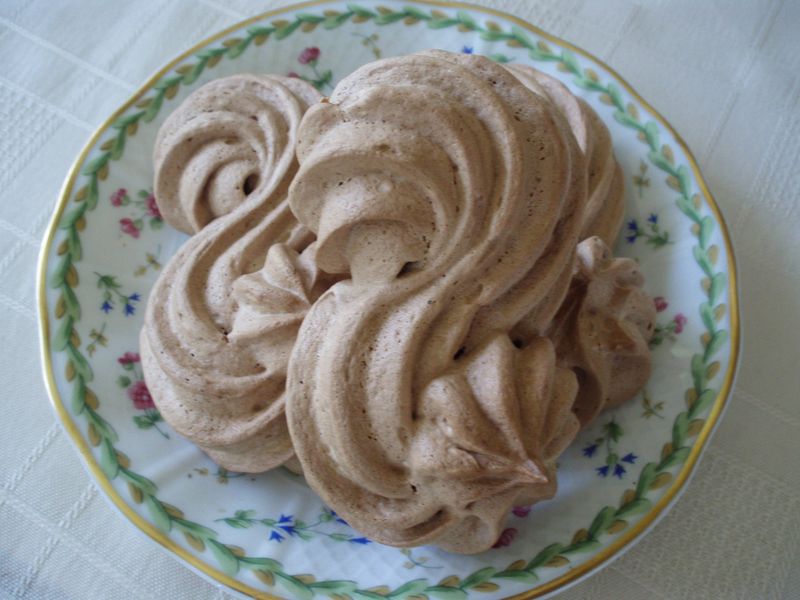 This week Jews around the world celebrate the feast of Passover, described as "the culinary high point of the Jewish ritual year" by Raymond Sokolov, author of The Jewish-American Kitchen
.  In fact, perhaps there's no holiday of any religion so closely associated with special foods.
Okay, so I'm not a Jewish girl, but I did spend many years living on the Westside of Manhttan in New York City, where I developed a love for Jewish treats. And as a popular ad from the 1960's stated, "You don't have to be Jewish to love Levy's Jewish rye bread "-or lots of other treats I might add. It also happens that Passover is a big time for caterers. So I've learned to cook a pretty jammin' brisket, potato kugel, and even a decent matzoh ball soup.
Desserts (and desserts make the catered party, IMHO) are by far, though, the biggest challenge in the Passover feast, as no flour or leavening of any kind is allowed during the Passover week. Well-no leavening other than the air whipped in to the eggs- I once lost points on a quiz in culinary school for not including air as a leavening. You become very well acquainted with correctly beating eggs and particularly egg whites, when baking desserts using no leavening. See tips for egg white success at the end of the recipe.
In this post and the next, I am showcasing two of my favorite Passover sweet treats for you.
The first are chocolates "S" 's. These are a classic European petits fours, which was on our list of "must achieves" at culinary school. We piped hundreds of rosettes, mostly  in buttercream and whipped cream, learning to finish them perfectly. Since chocolate "S" 's are essentially double rosettes, that practice came in handy when it was time for the "S" 's. So it takes a bit of skill, but if you decorate cakes, you should have it down. If not, you'll get to learn a new handy skill- or stay tuned for the next post's little cookie. Oh- and an advantage to these meringues dessert- they have almost no fat!