Great Passover Sweet Treats- Part 2 – Parisian Coconut Macaroons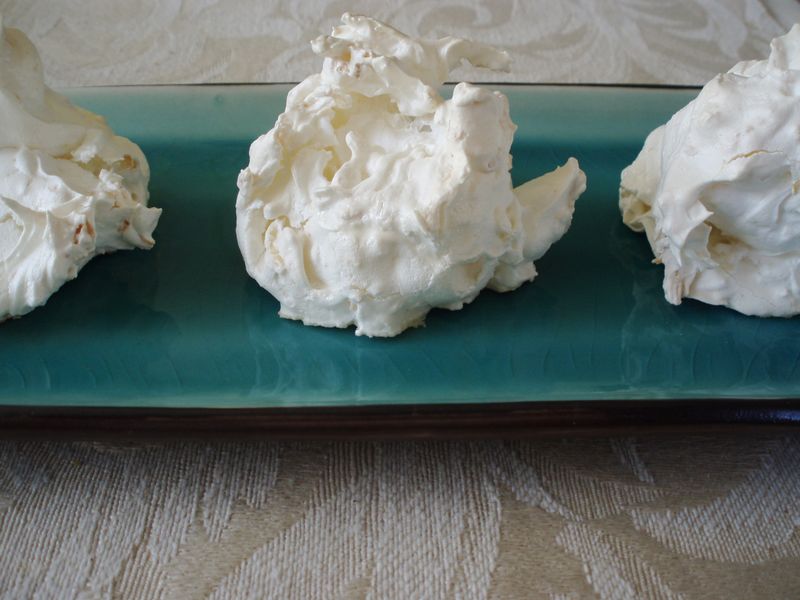 Okay- maybe all that piping of the Chocolate "S" 's in the last post was too much for you. These (I promise) are much easier (but completely delightful nevertheless)-just dropped by big spoonfuls onto the baking sheet.
Parisian Coconut Macaroons are big puffy macaroons, more of a cross between meringues and macaroons, in my opinion. They are a recipe developed by Faye Levy that I found several years back in an issue of the now, sadly, defunct Gourmet magazine. I fell in love with these free form macaroons, as soon as I set eyes on them. I hope you will love them, too.
Parisian Coconut Macaroons
Matzo cake meal for dusting
1 1/4 cups sugar
3/4 cup water
3 large egg whites at room temperature
3 cups finely grated unsweetened (desiccated) coconut (8 oz)
Big fluffy spoonfuls dropped onto a prepared baking sheet

Stir in coconut and spoon rounded teaspoons of meringue into mounds about 1 inch apart on baking sheets. Shape mounds into pyramids with wet fingertips.
Bake macaroons 1 sheet at a time in middle of oven 12 minutes, or until just firm enough to be removed from baking sheet without losing their shape. Carefully transfer to a rack to cool. (Macaroons will harden as they cool.)
They can be made up to a week ahead of time, but again, I like to make them only a day or two before serving, so they'll maintain some chewiness.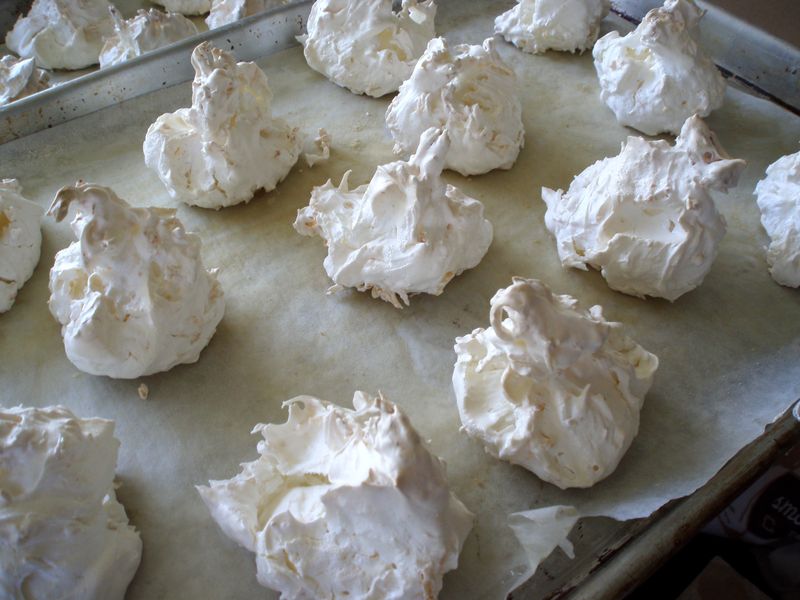 Macaroons fresh out of the oven
Enjoy!
And please check out my other blog, pain perdu, too.