Stirring It Up in Los Angeles for Haiti Relief
Thanks to all of you who supported Small Pleasures Catering and the people of Haiti by attending Los Angeles' Stir It 28 event.
It was a great time- lots of yummy food (courtesy of Small Pleasures, of course, and The Cheese Impresario, as well as the food blogging community of L.A.), wonderful libations (courtesy of The Liquid Muse, Grey Goose Vodka, Sutter Home Wines, and Fre-Wines). Oh-and a very special thank you to Greg of sippitysup who opened his lovely Hollywood Hills home to us. Even the weather, while iffy for a moment, cooperated.
The energy amongst the food blogging community kept the Greg's lovely kitchen buzzing. I am still amazed that such a vibrant and supportive community has developed in L.A. in such a short time, and it all started on line!
And, as it was a food blogging event, there were cameras snapping the whole time, so here are some great pics to share with you.
All I can say is- okay, when's our next event?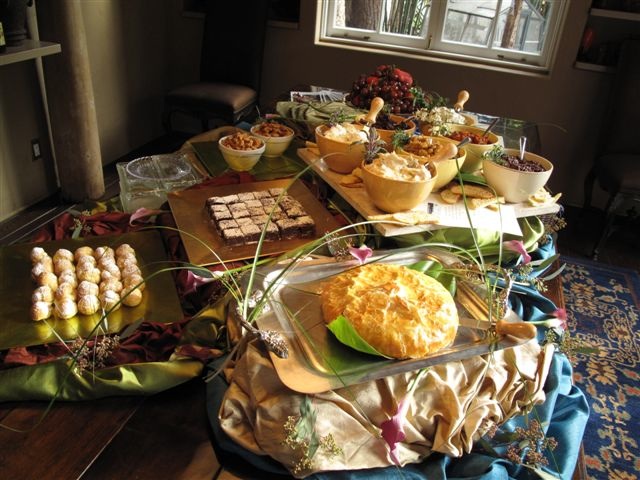 Here's Small Pleasures' Bruschetta and Dessert bar, with display design by the fabulous Tom Coffey, one of our company's talented team members. Click here to check out our complete menu. Photo Courtesy of Patti at WorththeWhisk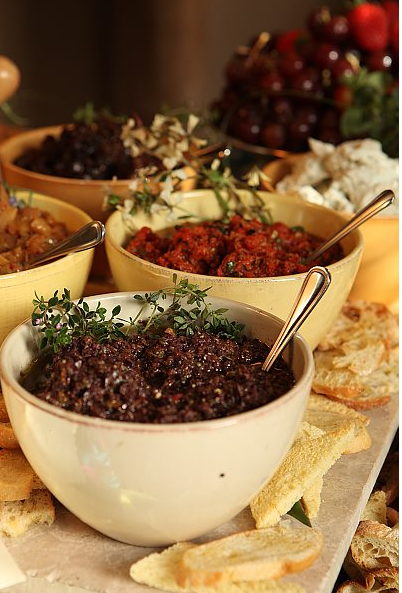 Tapenade and Sun Dried Tomato Red Pepper Pesto – Photo Courtesy of Eric Charbonneau and Grey Goose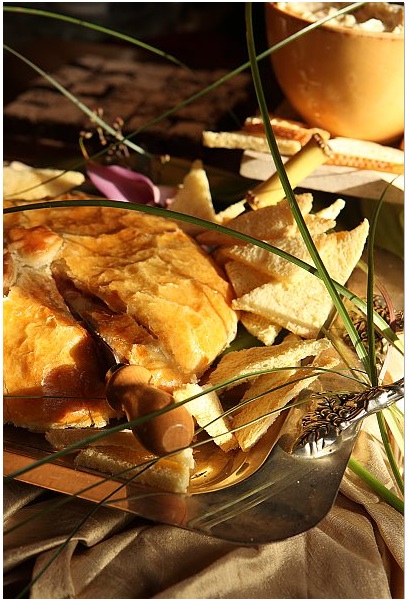 The Baked Brie with Caramelized Apples was a big hit! Photo Courtesy of Eric Charbonneau and Grey Goose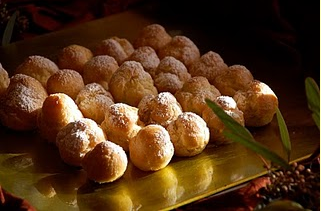 As were the profiteroles- more about them in my next post! Photo Courtesy of cinemon girl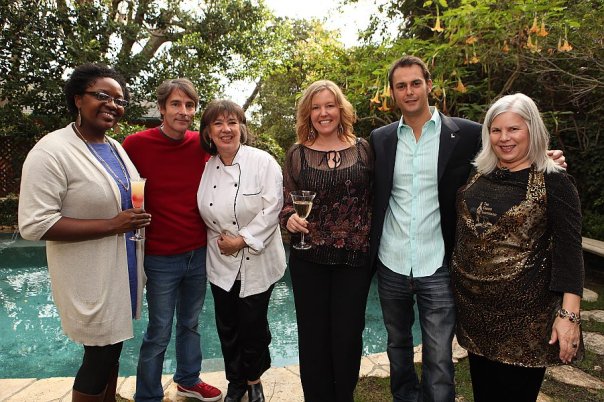 Here's our featured team- Chrystal Baker of DuoDishes, who organized our L.A. segment of Stir It 28, Greg Henry of sippitysup, me (your small pleasures catering chef and chief bottle washer), Natalie Bovis-Nelsen, aka The Liquid Muse, Christophe Name of Grey Goose, and Barry Lynn Krich, aka The Cheese Impresario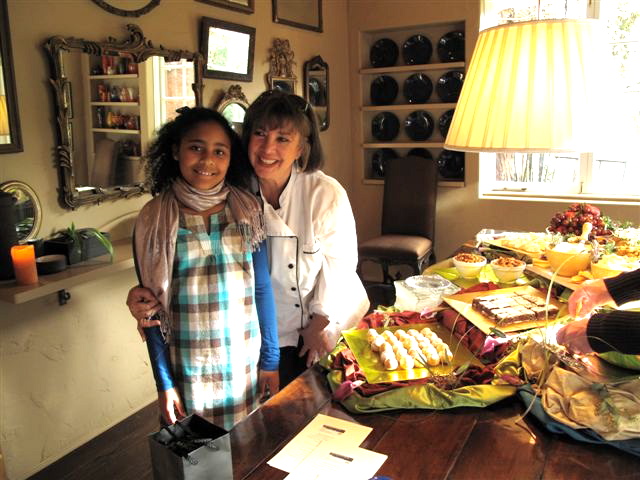 Ah- and there were plenty of our next generation of foodies on hand- here I am with my favorite young apprentice! Photo Courtesy of Patti at Worth the Whisk