Blogging and Eating for Haiti Relief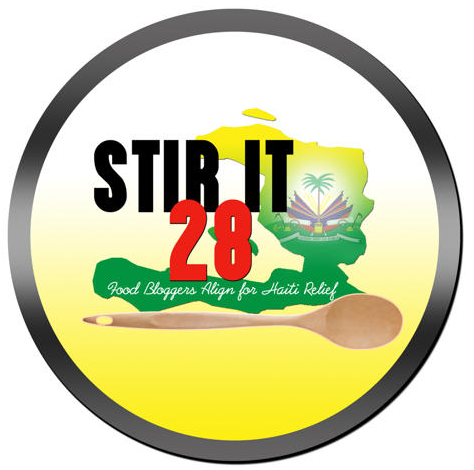 It started as a simple idea- food bloggers love food, and that fact creates a bond among us. Haiti is desperately in need of being fed- something we can align with passionately. Watching those news accounts out of Haiti after the January earthquake made us all want to do something to help. Hence the birth of Stir It 28 -a grass roots event of local food bloggers to help Haiti.
Food bloggers will come together bringing and serving delicious treats they've prepared. 100% of all funds raised during the month will go to Share Our Strength and Yéle Haiti.
Your LA2LA Chef is thrilled to be taking part in this event in Los Angeles (events are also happening in  Chicago, New York and Atlanta -the list of cities is growing so check the site links). The plan originated with bloggers Chrystal Baker of Duo Dishes, Bren Herrera of Flanboyant Eats , and Courtney Nzeribe of Coco Cooks. 
For more information and to purchase advance tickets please go to at Flanboyant Eats or Coco Cooks. If you're in L.A. I look forward to seeing you on February 21st.
Ciao,
Gisele