A Trip to a Farm Inspires the Yom Kippur Honey Meal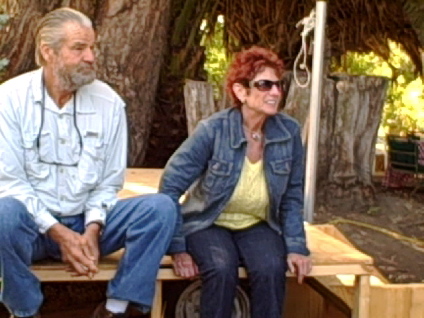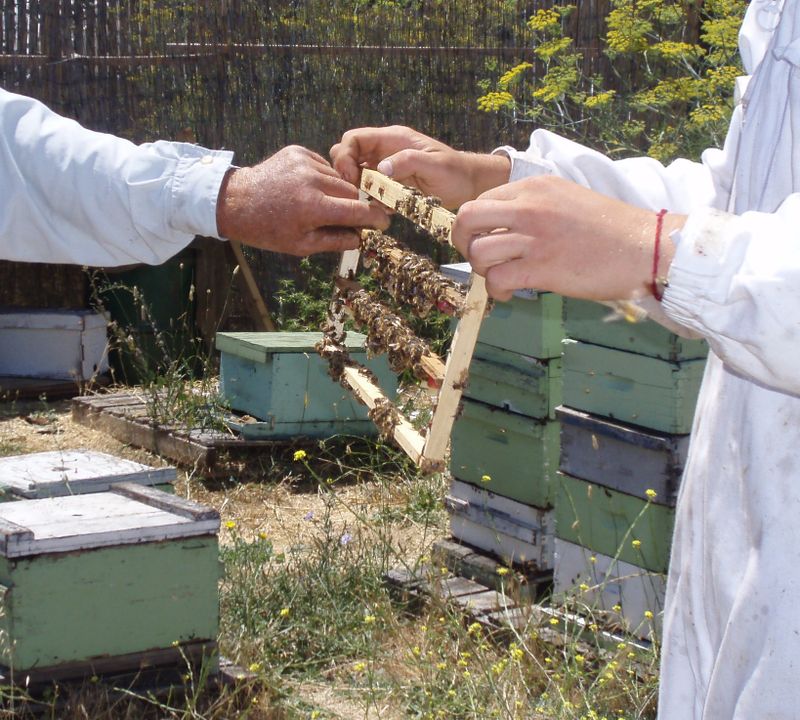 A few weeks back I joined the wonderful Bay Area Baker's Dozen (btw,I was privileged to write a glossary entry several years back for The Baker's Dozen Cookbook
 on their annual summer field trip. This year we visited the Marshall Honey Farm in American Canyon, and I got to learn about those wonderfully industrious creatures- bees. I really didn't know much about them- other than like everyone of course, that they have been mysteriously disappearing. That's a problem since they pollinate our food plants, hence we would have a hard time surviving without them. It turns out we're not dependent on them only for our plant food, but since our animals are dependent on them for their plant food, our supply of meat and dairy would also be disrupted if bees weren't out there doing their work. That's the food chain. Thankfully, they've slowly been showing up again. But enough about that.
What really haunted me about the visit, was the soooo simple, yet elegant meal laid out for us at the end of the tour. It consisted of a couple of big wedges of blue cheese drizzled with honey and served with wafer thin crackers provided by Helene Marshall, co-owner of the farm along with her husband, Spencer. I contributed a peach upside down cake made with Regier Farms peaches (available at the Santa Monica and several other SoCal Farmer's Markets), and a bit of honey in the batter, and a honey sabayon sauce to accompany it. My friend Betty added a big plate of farm fresh strawberries. There was also a fabulous lavender honey ice cream-with bits of lavender buds in it- served on home made waffle cones from Fairfax Scoop, a little organic ice cream shop in Fairfax in Marin County. No website, but there are tons of great online reviews. So if you're lucky enough to be up there, drop in and have a cone.
I've come to think of it as "the honey meal". Then it struck me at a certain point in my dreaming- wouldn't this be a great meal to break the fast on Yom Kippur. Add a honey brined smoked turkey breast, along with a simple green salad- and voila! Bone and butterfly a turkey breast, brine it for a day or two in a salt and honey wet brine, sprinkle it with herbs (I would add a  tiny bit of lavender along with rosemary and thyme to complement the honey), roll and tie it, then either slow smoke and or roast it. Bon Appetit!