Special Event Catering- Why I Do It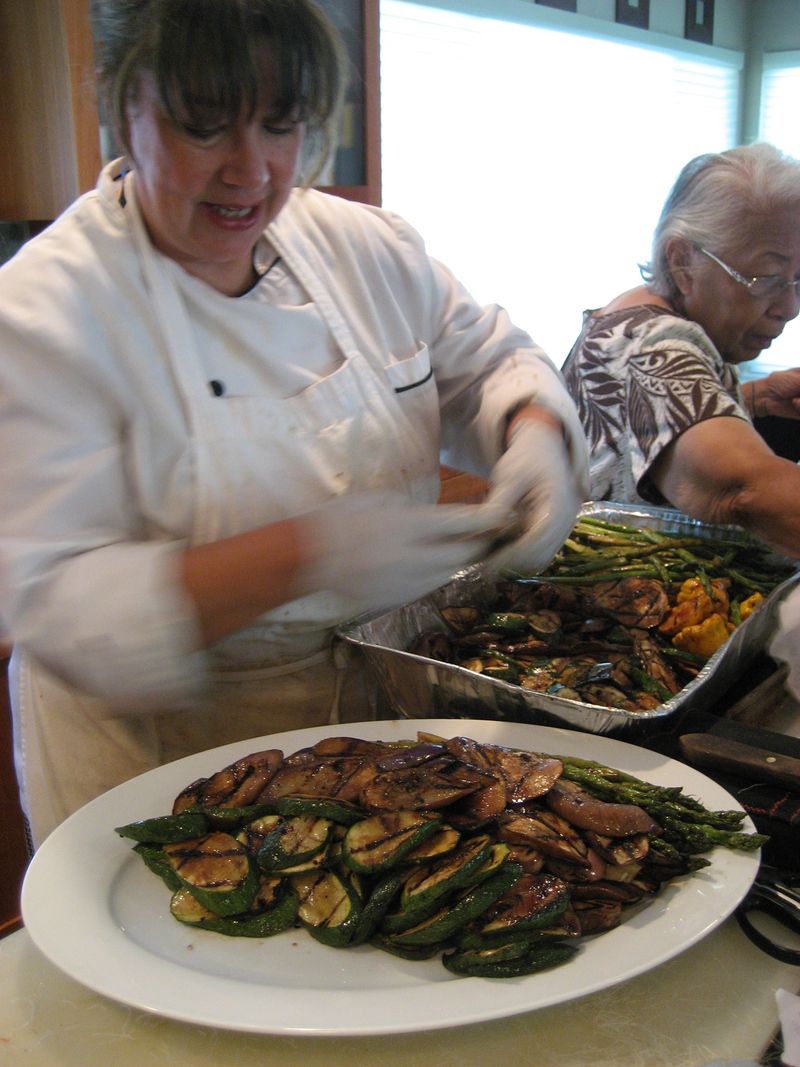 Very often when I tell people I own a catering company, their attention picks up. They start going on about how neat and fun that must be, or ask me what celebrities I've catered for. There's a perception in the world out there that the catering business is a very glamorous business.
They don't understand how much my feet and back ache, or how we are up to our butts in garbage by the end of a party. Or how wearying it is to listen to potential client's almost insulting comments about how much money it's costing them, and tiresome questions like exactly where I'm going to put the flowers on their birthday cake (yes- I've really been asked that!).
I was having a conversation with the head nurse at my medical clinic not long ago, and she concurred.
"I understand" she said, "my son did work for caterers for a while, and it's very hard work."  She then revealed that  even though he attended culinary school, he's now out of this business.
Still, I love being a part of those special moments in someone's life-watching a child's eyes light up as his specially decorated birthday cake appears, or a 50 year old boogying the night away without a care at her birthday party, or hearing a former client tell you how her friends and family are still talking about the great food at her wedding reception over 5 years later. Right there are the reasons why I'm in this business.
And so this blog begins with a partial intention to share what it means to be a special event caterer and why we do it. Hopefully you'll also gain many helpful ideas and insights about working with a caterer along the way.